Future Vacancies
Not ready to move this minute but sometime in the near future? Then check out our upcoming vacancies. And keep checking regularly for future opportunities
| Job ID | Job title | Company | Field | Location | Closing date |
| --- | --- | --- | --- | --- | --- |
No vacancies were found for the specified criteria. Please redefine your search criteria. Thank you.
Opportunities
For current vacancies, you can check the Opportunities section and Apply!
Notify me
We will let you know whenever there is a job opportunity that matches your search
What We Offer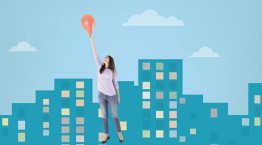 We are proud of our heritage and what we have achieved, our employees are at the heart of our success.
Testimonials
Sean Borejszo
Director – Business Performance and PMO (Strategy)
"The diversity and global reach of Ooredoo Group, matched with a huge ambition to truly make a difference to millions of peoples' lives each day, provides me with both a challenging and rewarding work environment that I truly enjoy! Being part of a company that promotes cross-cultural teamwork and invests in...
View all testimonials