The Leo Messi Foundation
We teamed up with the Leo Messi Foundation in May 2013 to offer Mobile Health Clinics across our global footprint.
The initiative officially launched in 2014 in Barcelona and we pledged to reach more than 2 million young people in Algeria, Indonesia, Myanmar and Tunisia by 2016.
The clinics travel to rural and remote communities to provide free medical treatment, share nutritional advice and distribute vitamins.
They play an educational role, teaching parents and children about the importance of a healthy lifestyle and of disease prevention. These are lessons which will stay with them for the rest of their lives.
---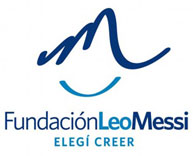 The Leo Messi Foundation
Ooredoo has partnered the Leo Messi Foundation since 2013. The Leo Messi Foundation is an initiative launched by Leo Messi with the support of his family. Since 2007, it has been working to ensure that children around the world enjoy equal opportunities- especially those who face dangerous health risks. The projects conducted by the Foundation therefore focus primarily on education and health, battling against childhood cancer, malaria and chagas disease.
Where do the clinics operate?
Providing lifesaving healthcare services in Algeria, Indonesia and Myanmar. Coming soon to Tunisia.
Since the Mobile Health Clinic initiative's launch in 2013, the project has grown and expanded its operations. Now serving four countries, every day these clinics are ensuring that young people have the healthiest start possible and so enable them to pursue their dreams.
Watch the Mobile Clinics launch in Barcelona
---
Indonesia: The first fleet of 16 mobile health clinics have provided free healthcare services for more than 650,000 people, and have been particularly effective following natural disasters and emergencies.
The clinics originated in Indonesia. They have received three Millennium Development Goal Awards from the UN for their work to improve maternal health and reduce child mortality. With the Messi Foundation's support the clinics have expanded their activities to include providing medicine, vaccinations, and education on infectious diseases for children and their families, with plans in place to reach a further 70,000 people in Indonesia by March 2016.
Watch the video Mobile Clinic Launch at Candi Boko Temple
---
Myanmar: The Mobile Health Clinic project was launched in February 2015, and has so far provided services to 73 villages, with women representing 75% of the 2,321 beneficiaries. The clinks have provided ante-natal care and post-natal care to 203 mothers, and treated 267 cases of children under-five with common childhood illnesses such as Acute Respiratory Illnesses (ARI), Diarrhoea, Tuberculosis (TB), and others.
---
Algeria: In partnership with the Leo Messi Foundation and Algerian Red Crescent we launched three mobile health clinics in 2015. They will support the three Algerian provinces of Tamanrasset, Illizi and Adrar, serving an estimated 250,000 people. By providing lifesaving healthcare services in remote areas, the clinics, which will be managed by The Red Crescent, will save sick people in the south of Algeria from having to travel hours to reach hospitals in town centres. They will also offer healthcare education in these areas, providing information on primary health issues, with a focus on children and young people.
---
Tunisia: Plans are in place to launch Mobile Clinics in Tunisia soon, targeting communities in Kebili, Gabes, Sidi Bouzid, Mahdia, Kef, and Zaghouan. The programme will support efforts to ensure the detection and monitoring of chronic diseases and metabolic disorders in the country, and provide health tips for underserved communities in these areas.